What is a vCIO and who is at the heart of our vCIO Services here at Nucleus? We interviewed Jeff Nantais, Nucleus' lead vCIO Consultant, to gain some insight as to what exactly a vCIO does and how a vCIO team can help your organization, big or small! Make sure to read to the bottom of this interview to learn a bit more about Jeff, his experience in the world of technology and some of his passions which drive him in life. Olé!
What does vCIO stand for?

Virtual Chief Information Officer

What does your role entail as a vCIO?

A Virtual Chief Information Officer (vCIO) is an executive/management-level Consultant that provides guidance, direction, and oversight on all aspects of Information Technology for a Client organization. Similar to a CIO in a larger enterprise, a vCIO will assess the entire information and communication ecosystem within an organization to fully understand needs and priorities to ensure performance, stability, security and scalability of the company through its use of technology and communications.

The vCIO performs its role through developing IT strategy and technology-focused policies and governance through collaboration with Management, Human Resources, Finance, and Operations leaders.

What is the first step our vCIO will do when working with your company?

The first task a vCIO will engage in will be a series of one-on-one interviews with a Client's management team, most often including CEO/President, Human Resources, Finance, and Operations management. It is key to gain a deeper understanding of the current business process, operational priorities, and unique business processes.

Does Nucleus also work with small-medium sized businesses?

In the case of small-medium sized businesses (SMB), our vCIO will work with the owner directly as a trusted advisor to develop structure and strategy, in most cases bringing extra experience and expertise into the hands of entrepreneurs and startups.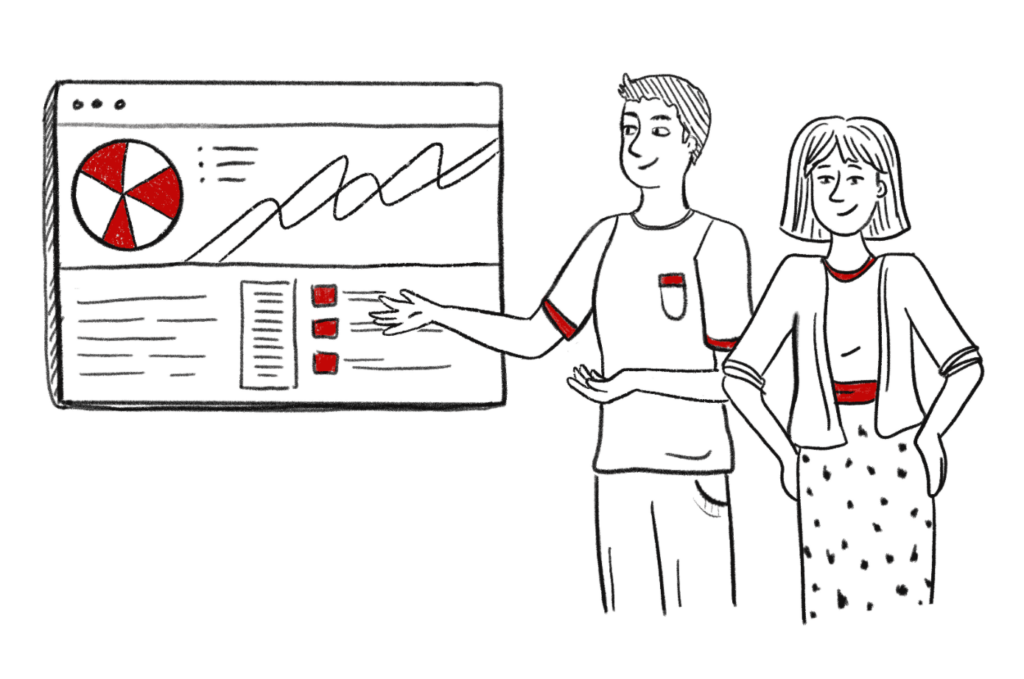 After the initial onboarding – what will vCIO Services look like?

Once the relationship has started, our vCIO will build out separate streams of consulting engagements:
Assessment of current technology. Understanding the status quo; identify weakness and opportunity for change. This is typically the starting point of an IT Strategy project, that culminates in the presentation of a formal all-encompassing and formalized IT strategy. The Strategy, in turn typically becomes an annual business optimization project and focuses on continuous improvement.
Establishing a routine Executive + vCIO meeting cycle. The goal is to maintain an understanding of the ongoing operation of the business and changes in the business. This also provides insight to the Executive (team) from the vCIO in new development in the technology sector.
The vCIO also provides oversight for key projects within the IT strategy. Often these projects are beyond the scope of typical MSP-driven/single-phase infrastructure developments. Examples of these projects:
Multi-party/multi-discipline projects, such as deployment of a new accounting/ERP system
Multi-phase cloud migrations
Management of the implementation of specialized business applications
Development of IT/IS Policy
Compliance, Governance, Certification and audit projects
In some cases, a Client may already have a suitable vision for their IT strategy and may engage a vCIO specifically to perform a single specialized project.
Do you offer any other special vCIO services?
Yes! I am a SOC 2 Readiness Expert. Given the importance of a positive SOC 2 report, many business leaders are turning to third-party consultants to help them prepare. I can now help our clients prepare for such audits by reviewing your security and IT environment. We measure your current state of IT against the best practices and requirements that will be assessed during the SOC 2 audit process. We identify any gaps and establish a process to address and implement the necessary changes before accreditation.

How do our vCIO Services at Nucleus compare to competitors?

Based on my experience with other vCIO/IT Directorship consultancies I've met, I find they lack balance – they are either solely focused on the infrastructure/support side, or on the policy, process and governance side.

What should a small to medium size business look for in an MSP's vCIO team?

Look for diversity in vertical market experience (from publicly-traded companies to non-profits); a keen instinct for leveraging technology efficiently with a priority for the end user and fiscal responsibility; and most of all an empathetic team that listens to a Client's needs and has good intuition.

Beyond the traits listed above, a business with an enterprise focus, should look for a vCIO that has a strong balance between Infrastructure knowledge and Information governance skill sets.

How do we make the virtual – personal?

A Virtual CIO engages with clients beyond a check list. Our philosophy is to engage with our clients at a personal level and to build a relationship at the personal level. This reinforces trust and allows the vCIO to anticipate options and the direction of a business through an understanding of the people driving it. 

What areas of business is Nucleus able to help assess and improve efficiency throughout the year?
Integration of diverse applications and IT systems
Identifying areas for improvement and/or simplification
Establishing policies, processes, and procedures to make better use of technology, reduce errors, and risk.
Improve work/life balance for users through more effective use of technology
Improve visibility of information, technology investment and risk and security posture for management
Empower management through a clearer understanding of technology
What would you say to a small to medium size business that is on the brink of onboarding an MSP but just needs a little extra reassurance it's the right choice?

Go with an MSP that sees beyond infrastructure and basic IT support, an MSP that listens to the specific and unique features of your business, and can demonstrate experience that can help your business flourish.
Who is Jeff Nantais?
Married 27 years, father of two fine young ladies. Lover of arts and culture. Speaks English, Portuguese and loosely conversational in Spanish. Former CEO of a multinational (Canada and Brazil) IT consultancy for 16 years. I've had the privilege of travelling and working in some very unique locations from the Amazon in Brazil and Ecuador, the deserts and mountains in several states of Mexico, to incredibly high altitudes in the Atacama of Chile and Peru. I have travelled to nearly half of the states of Brazil, and have a deep love of the culture and music.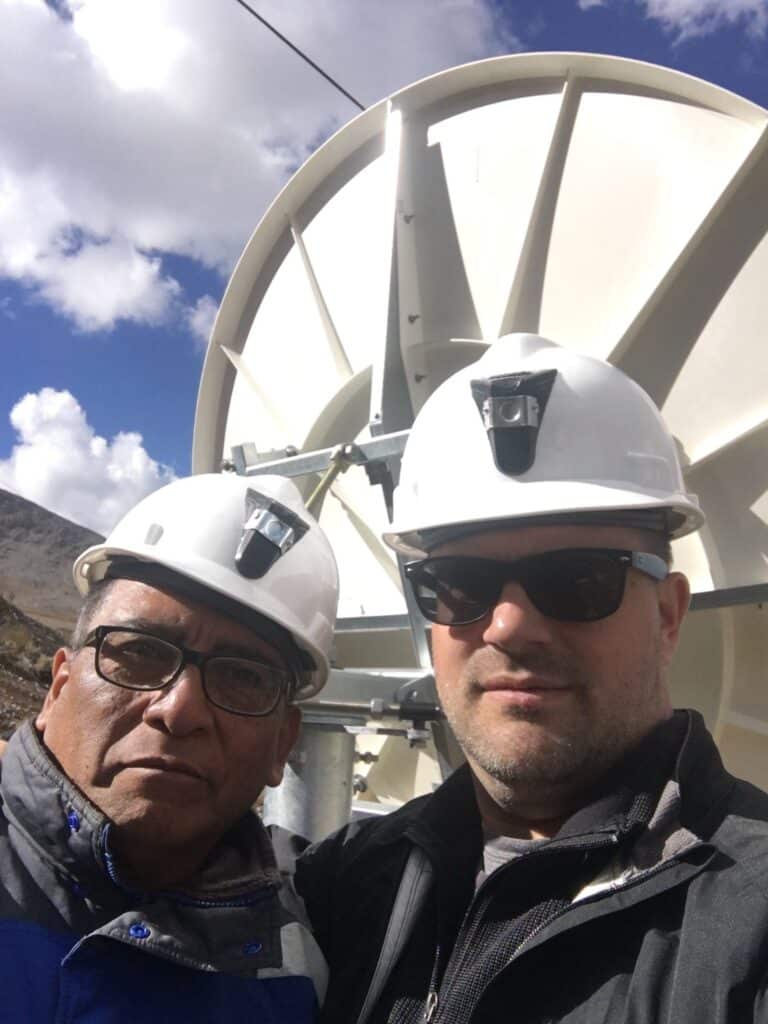 What do you like to do for fun?

I am deeply invested in modular synthesis and spend much of my personal time exploring and creating electronic music. I also enjoy cycling and downhill skiing. I've had European sport cars in the past (Alfa Romeo, Porsche and BMW), but that hobby has been put on hold. I also still ride a vintage BMX bike for kicks.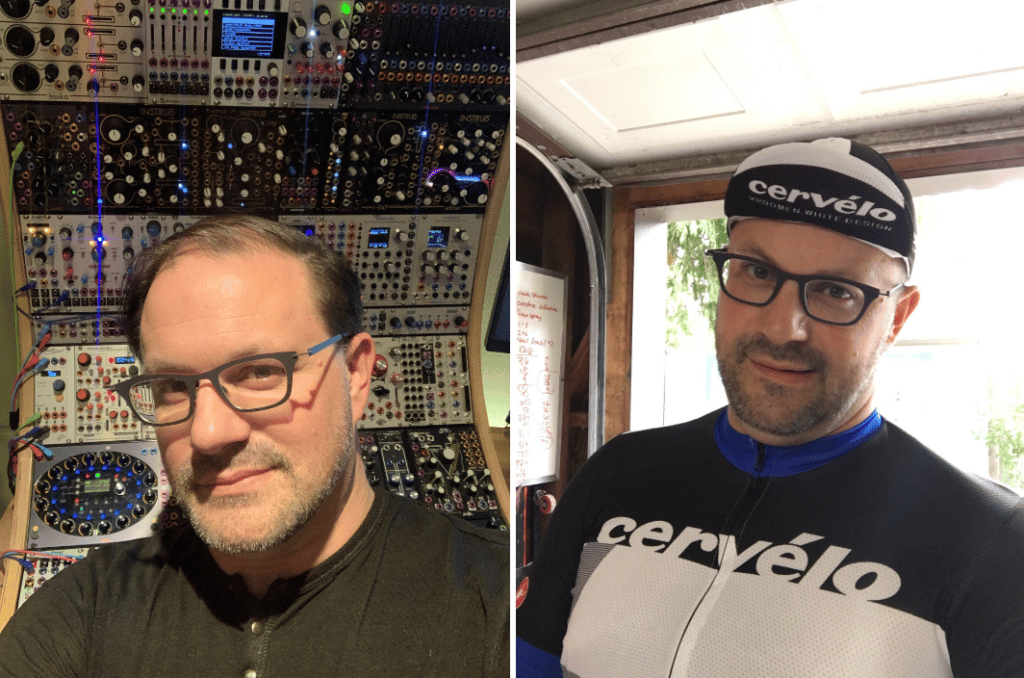 When you first chose your career – what interested you about the world of IT before you entered the field?

My father was an engineering manager in the petrochemical industry, so I was raised with AutoCAD, Lotus 1-2-3, and dBase for fun. I was never interested in video games – I love information, its lifecycle, how it can be integrated, cataloged and managed. I got my start working for Silicon Graphics (SGI), and those pioneering days of 3D visualization and immense computational development inspired me to look at technology holistically.

Cold vacation destination or hot? If you could pack up and travel for fun tomorrow – where would you go?

HOT. Favourite place in the world: Ipanema and Copacabana beaches in Rio de Janeiro. Although I do love downhill skiing – I grew up spending weekends at Sunshine Village and Lake Louise.

Leafs or Raptors?

Neither. I am a Flamenguista when it comes to Brazilian football; and my other two sports are watching Formula 1 racing, and the Tour de France.

Muskoka or Toronto?

Toronto. I'm a metro kind of guy. Small-venue concerts. Restaurants. Disco Lounges. Shopping. But I also like to get away for camping – sleep in a tent, eat over a fire, lay on a beach.

Guitar or Piano?

Both. I started as a bass player at a very young age. I have played guitar professionally and performed on very large stages in my past. I have also spent the last 30 years exploring synthesizers, and over the past 3 years have published a large body of ambient/electronic music… over 500 recordings.

Favourite Artist/Musician?

Pretty diverse… but definitely not pop. All-time favourites range from Led Zeppelin, Van Halen, The Cure, Duran Duran to Tame Impala, and electronic artists like Kraftwerk, Aphex Twin, The Orb, Ian Pooley, and Boards of Canada.

---

If you want to get in to contact with Jeff and ask more about our vCIO Services, he can be reached here.