Here are the stats: Nucleus Networks has been in operation for almost 16 years – we started with three employees and have grown to 80+. Karl Fulljames, our former COO, has been with us for 12 years and has been an integral part of the growth and development of this company! No-one knows our Operations better than he does – Karl has recently accepted the position of Chief Technology Officer (CTO) at Nucleus and we couldn't be more thrilled for his personal growth and development within our organization.

So what exactly is involved in being a CTO at Nucleus? Karl's role as CTO involves being in charge of all our technology needs as well as continuing to manage our Research and Development (R&D) team. In addition, we will now have Karl dedicated to analyzing the short and long term technology needs of our organization and will be responsible for driving technology standards, increasing the research & development of new tools and technologies, and accelerating the rate of innovation within our company. Karl will also be in charge of what technology is utilized to enhance products and service delivery that focus on you, our Client.

With that said, we wanted to have an in-depth chat with Karl about how he plans to evolve this role and some of his main goals he's set out to accomplish within it!
Hi Karl, tell us a little bit about the day in the life of a CTO at Nucleus and why there was a need for this role within out organization.

Even just a few years ago, major updates to systems would come out every 3-5 years from companies like Microsoft. Now, big changes and new products come out as often as every few months. It is incredibly challenging to stay on top of what is changing and I'm looking forward to having time to dedicate to learning and testing out these new technologies to see which daily challenges these new solutions could solve for our Clients.

What project are you most excited to tackle?

The best part is that there's never only one project on the go. As examples, we have discussions underway with regards to software that hasn't been announced yet from vendors that we can't talk about as we're under an NDA that we will be testing, we even have a new server infrastructure internally that we'll be rolling out, and also have our annual reviews for products/technology that we already use. The Tech industry changes so quickly that we need to make sure that products that we signed on to use even 1 year ago are still meeting today's needs and we always do annual reviews of systems to make sure they are working for our Clients and for us. This includes our security platforms, backup and disaster recovery systems and our system management tools as well.

What does innovation mean to you and how will you strive to accelerate innovation within our company?

Innovation IS the continuing success of our Clients. We need to continue to question ourselves, our processes, and the technology that we use to make sure that every Client's needs are directly being addressed. If the only reason we're doing something is because we've always done it that way, well, that's a terrible reason to keep doing it. We need to check it and make sure it's still a viable tool that is cost effective and directly solving a problem. We have grown quite a bit since I first joined in 2010, but we've always been quick to make the right decision and cut through red tape in a hurry. I love it.

How can you ensure that Nucleus is staying on top of current technology trends?

I have a pretty healthy network of technology professionals world wide and I heavily engage with them to learn what they are doing and how they are solving challenges their way. I had a good chat with a friend in New Zealand last last year about a problem he was facing and learned his thought process and what he was working towards to solve the complex situation he found himself in. I am always working to make sure we're not the smartest person in the room. If we are, then we're in the wrong room.
How will your role be supporting the new Cybersecurity Division at Nucleus?

I'll be working very closely with Wayne who heads up that new Cybersecurity Division to make sure that any systems we currently employ, or new ones we're looking at, will have proper compliancy and risk mitigations in place to minimize an impact of a potential breach. I'll also be lending knowledge and advice regularly to help that department along as it's in the early stages of existing to make sure that it can hit the ground running and make a real impact with Clients that have engaged with that team.

How can Nucleus' Clients ensure they are working smarter, not harder, in the world of technology and how can Nucleus assist them in this journey?

That's really what it comes down to. The whole purpose for the CTO role to exist is to ensure that Nucleus is working smarter, not harder, and also to find the right solutions so when our Client Success Team comes forward with challenges our Clients face, that we have some solutions that are already vetted. That being said, we know that a platoon of engineers wouldn't be able to stay on top of everything; so making sure we keep an ear to the ground and listen to any suggestions our Clients have so that we can learn from all our partnerships, not just vendors, and training programs, is critical to our Client partnerships.
Further to that, once we are rolling out new tools, we want to make sure that the Project and Support Divisions are capable of supporting the solutions we are adopting. So creating a training schedule for our staff to keep them up to date is essential.

You've been with Nucleus for 12 years, what have you loved most about working here?

I think what I appreciate most about all the roles I've had here is that no two days are alike. There's always something new to keep me on my toes and interesting situations to walk through. Some can be incredibly stressful and we might need all hands on deck to resolve some of those situations, but those have the best opportunities to learn through the years. I think when I joined I was the fifth person and I wanted to have Nucleus grow to eclipse the two previous businesses I was at; then actually having that accomplished, it was something pretty amazing to be part of. I know it sounds cliché, but the people here really do care and have our Clients' best interest at heart and working with them day to day, it really shows.
Who is Karl Fulljames?
Where did your love and passion for technology begin?

My Dad, who happened to be a bus driver for his profession, was always really into gadgets and purchased our first home computer when I was only three years old. By the time I was four I had already figured out how to connect the computer to the back of our television to expand the colour capability of the computer. We were no longer stuck with the standard black and green, but could then see the pinks and yellows that were a first of their kind of that era! Years later my love for technology and problem solving expanded in to my high school years. The school I attended would often obtain third tier hardware for our computer labs from other schools, some of which were 15 years old, and because of that, much of it needed some attention to run smoothly. By the time I was in grade 12, my high school actually converted credits from some of my tech and sciences so that I could solely help manage the IT of the computers within my school and some surrounding schools in my District. Funny enough, I was even given my own office at my school, and by the end of my experience there, I had enlisted some friends to help. We called our team the 'Smiley Man's Army'. When I graduated high school I enrolled in the program at BCIT and completed the two year program in seven months.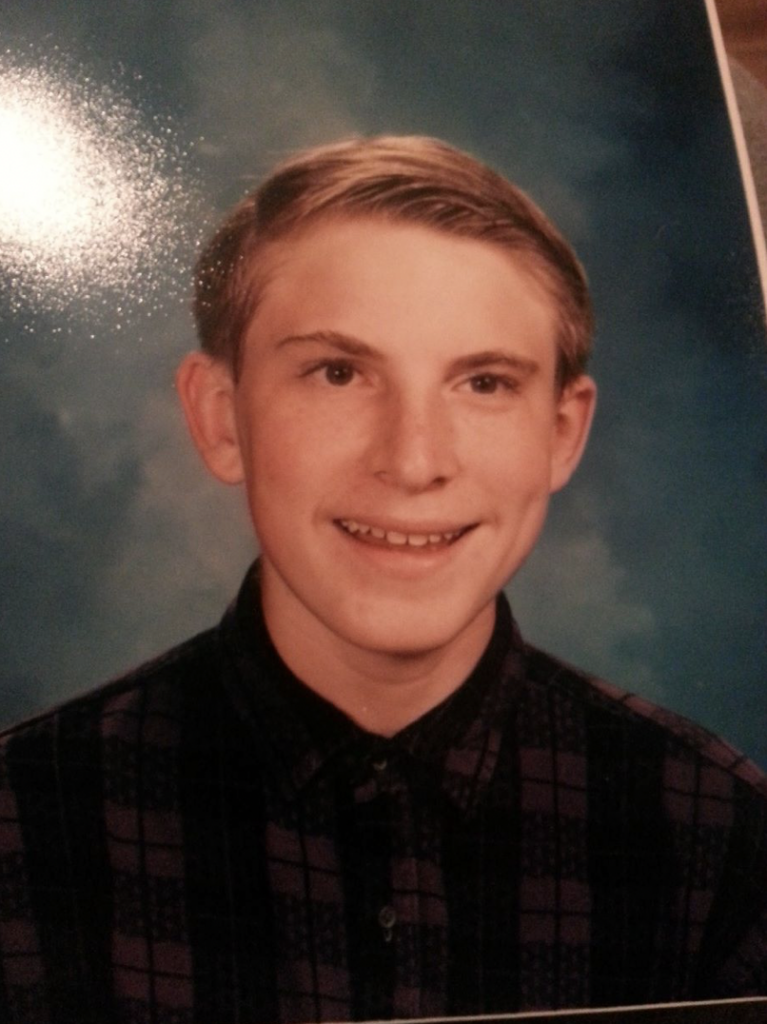 What was your first role in the Technology industry?
At 18, I got my first job as a 'Hardware Support Tech' at a company here in Vancouver. It mostly meant I was there to help troubleshoot Client issues over the phone. That was a challenge as I wasn't there in person but helped me build a knack for understanding technology from a distance. From there I moved on to a Field Desktop Technician role at another company and eventually was the Manager of that Department. That company was purchased by Telus and while I worked at Telus briefly, I was already ready for a change. I applied for the Operations Manager position here at Nucleus 12 years ago and became the fifth employee at the company! I haven't looked back since!
Why do you think you've been chosen for this role?

I live and breathe tech. Whenever I go to conferences, you'll find me talking with vendors well after they turned the lights out as I want to know how they are addressing real world problems. I often find myself getting invited to their private after hours events to keep the conversation going. I've also been fortunate enough to be part of Advisory Boards for at least a half dozen of our tools that we use. I love giving feedback on how we use the tools they've created and value working with the Product Managers to get changes made to those systems which betters the tools for us, as well as the industry as a whole. It's definitely a win/win. Understanding how the tools work, how to implement them, and how to get the most out of them has always been my favourite part of my role here. I'm ecstatic that I get to focus the primary amount of my energy on this moving forward!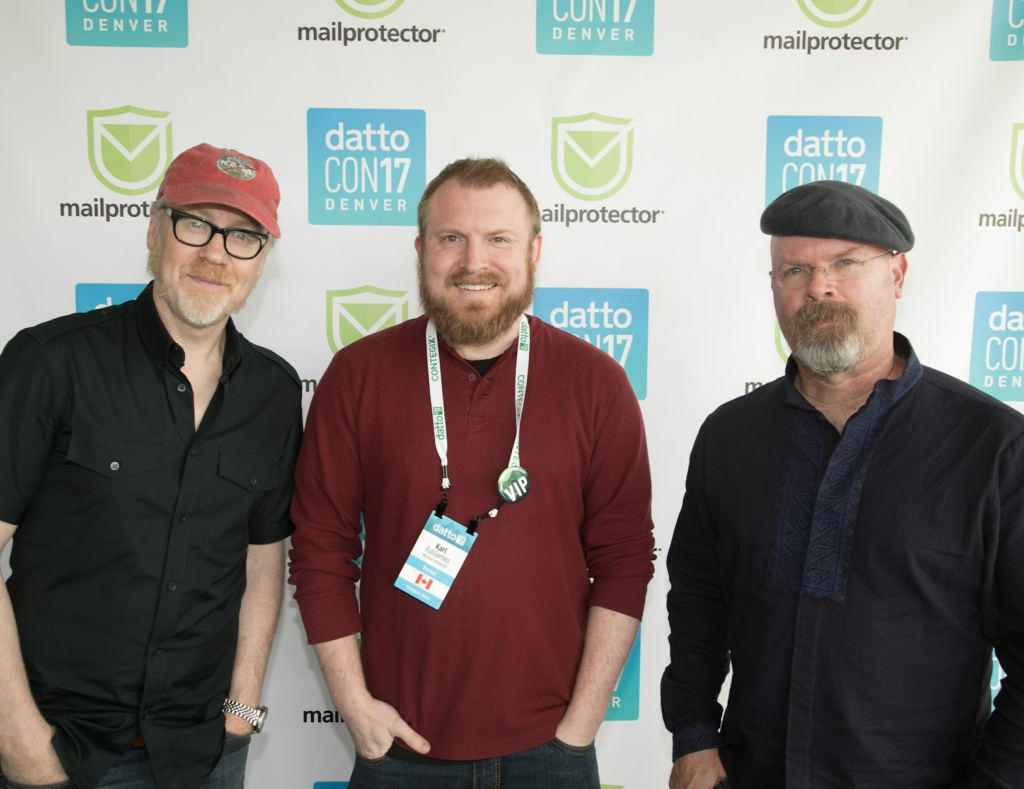 What does Friday night look like in your house?
Well, especially with the pandemic, it's a lot of huddling around the TV. Last week my wife, two boys, and I watched the new Ghostbusters and Battlebots back to back and that was so much fun. It felt like I was the richest person on the planet with my two youngsters still cuddled up on the couch with me, as they grow I know I don't have many years of that left
. So I absolutely treasure every second of it. Once the kids were done with me and went back to melee their friends online, I threw a record on the ol' turntable and enjoyed the rest of the night.
Who's winning this season of Battle Bots? Kraken, Deadly Rotator or other?
Well, Rusty from last year was our favourite but he was never going to win. I was pretty shocked End Game did as well as they did. We're pulling for Uppercut this season. When that robot connects, the amount of carnage and flames makes us all giddy.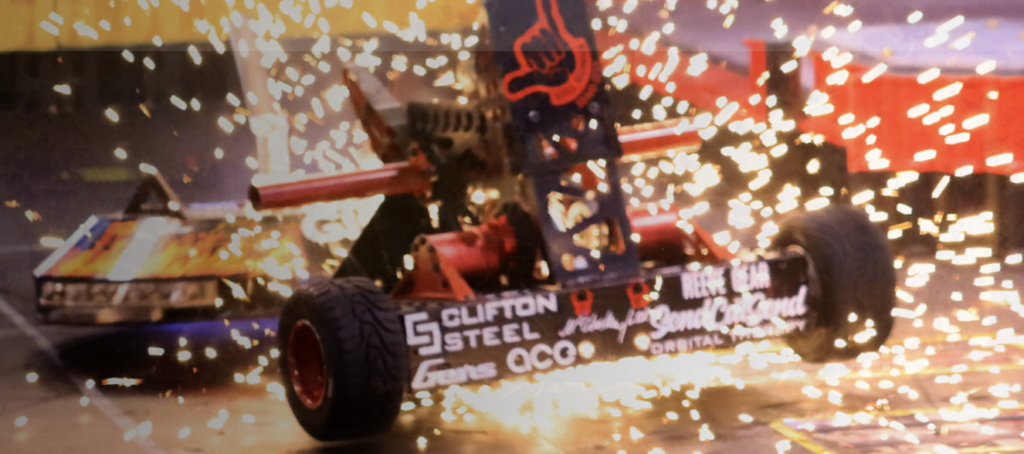 Dog or cat lover?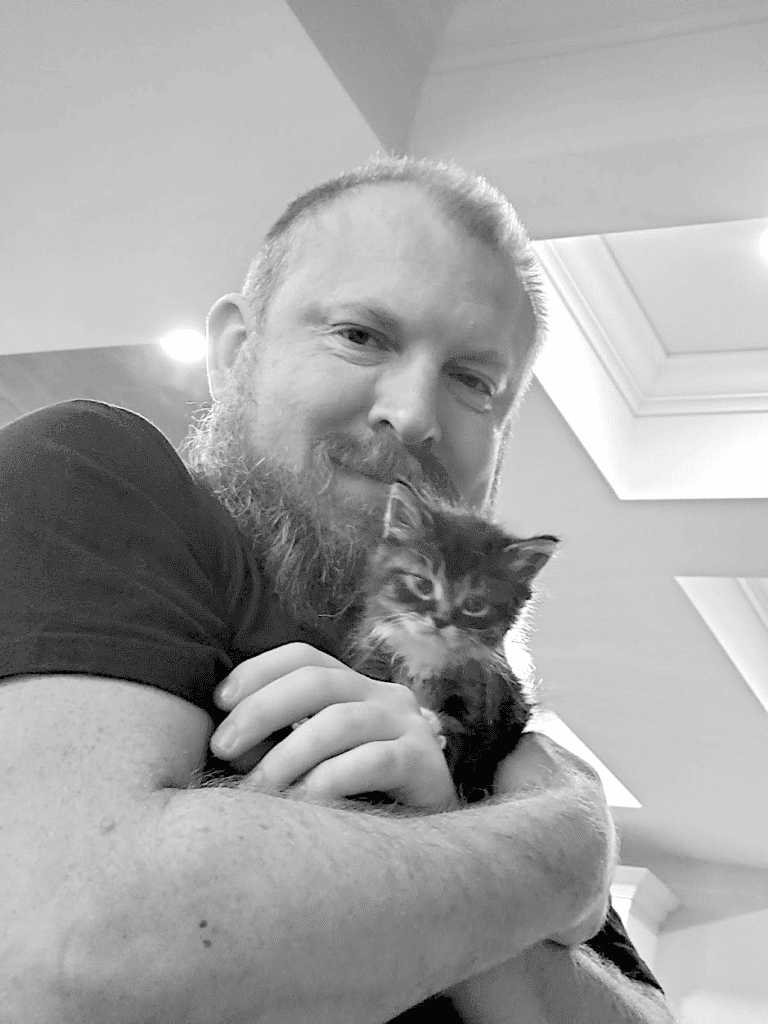 Cat Dad!
Favourite movie currently?
Heat was my favourite movie for the longest time, but I think it might be time to give that throne to Dune.
The Matrix or Star Wars?
Well, their last films have all been not awesome but the Star Wars shows are better so going to have to go Star Wars. Plus the Star Wars Lego sets are awesome. I will say that I enjoy the John Wick series more than almost anything else out there these days.
Favourite musician currently?
Dah.. that… I can't narrow that one down. I did put on a record I found recently of Keb Mo and Taj Mahal that I quite enjoy. I'm also introducing my wife to Leadbelly. I really wish Tool would put out their past couple of albums on record. I don't know why they wouldn't want my money.
R.E.M or The Tragically Hip?
Going to make me betray a Canadian institution? I can't do that. Gotta go with The Hip. They just re-released all their stuff on vinyl…. maybe I should go shopping.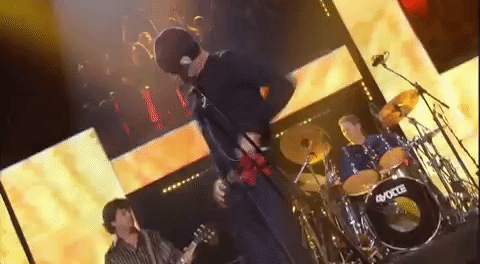 What is your favourite record from your collection?
It took some doing but I did manage to get a Mofi one-step ultradisc of 'Couldn't Stand The Weather' by SRV. It sounds pretty incredible
---
Loved reading about the role of Nucleus' CTO? You may also love learning more about how our vCIO Services provide guidance, direction, & oversight here.