Most Managed IT Services Providers talk about allowing people to focus on their core business, however, we do more than just keep the lights on, that's only one part of what a successful MSP should deliver to your business.
We maximize your technology investment by ensuring you're leveraging the right technology. We do this by plugging in at a leadership level, understanding your business goals, and aligning your requirements with the appropriate technology solutions. It's more than just telling you what you need to replace and what warranties are expiring, it's about getting to know what's important to you and to introduce you to progressive technology solutions.
Most smaller Managed IT Services Providers can't deliver on this as they are too busy fighting fires and are trying to maintain the status quo. Most local MSPs that are focused on SMBs (10-100 staff) are too small to hire the appropriate resources (virtual CIOs) that are needed to deliver on truly elevating your business.
We challenge the status quo as we are now a team of 50 and have the appropriate team members dedicated to specific functions to ensure you're getting the most out of your technology investment. This is why we're excited to announce that we've officially launched our vCIO service offering!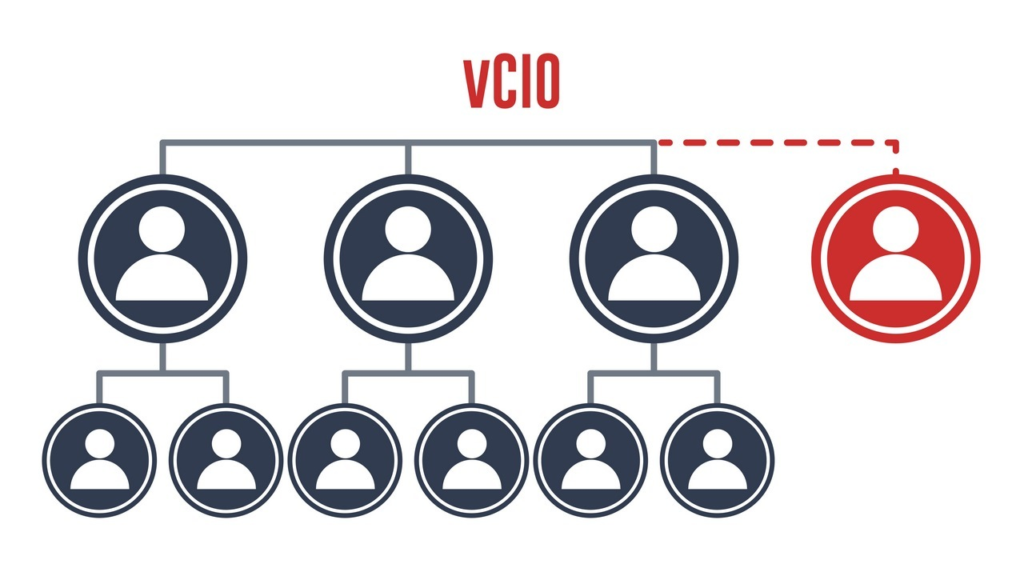 This service offering is a bolt-on to our existing core Managed IT Services which involves meeting with your management/executive team on a regular basis to get an intimate understanding of your business goals, its requirements, and the challenges you face. We spend time on a monthly basis aligning your business goals with leading technology solutions, leaning on our IT experience and our trusted network of technology partners. In terms of scope, we provide the following on an ongoing basis:
IT Roadmap development and budgeting
Project Planning
Risk Evaluation
Project Management
Client-specific IT research
Software and licensing audits
Software and licensing compliance reporting
Biweekly/Monthly IT Directorship meetings with stakeholders
If your organization needs IT Leadership and is looking to maximize your technology investment, Contact Us to learn more about how our vCIOs can help take things to the next level.