At Nucleus we take your IT seriously and go above and beyond to ensure you are getting the most our of your technology investment. Your dedicated Service Manager will meet with you on a monthly basis to discuss your monthly IT operational report. We often hear from new clients that they don't have IT meetings, don't have an IT budget, and do not receive any proactive recommendations. Our monthly Service Management meetings can either be held in person or on the phone, depending upon what works best with your schedule. These monthly meetings allow us to identify IT trends and areas for improvement such as training or new technology solutions and to also discuss what's working and what isn't!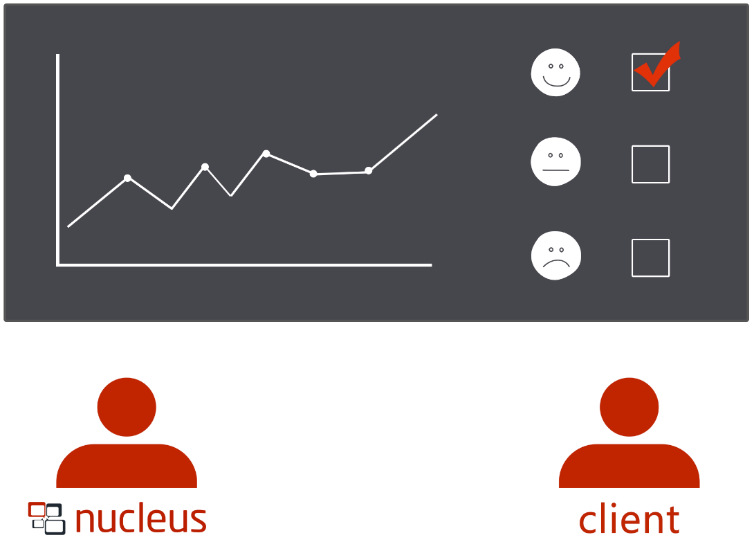 In addition to our Service Management meetings, we provide a Technology Scorecard to all clients. Your dedicated Service Manager will assess your IT environment and its assets against 10 different categories, producing a Technology Scorecard that provides total transparency into the current state of your IT environment. This allows us to benchmark your business against industry best practices, define opportunities for improvement, and provide approximate budget and associated timelines.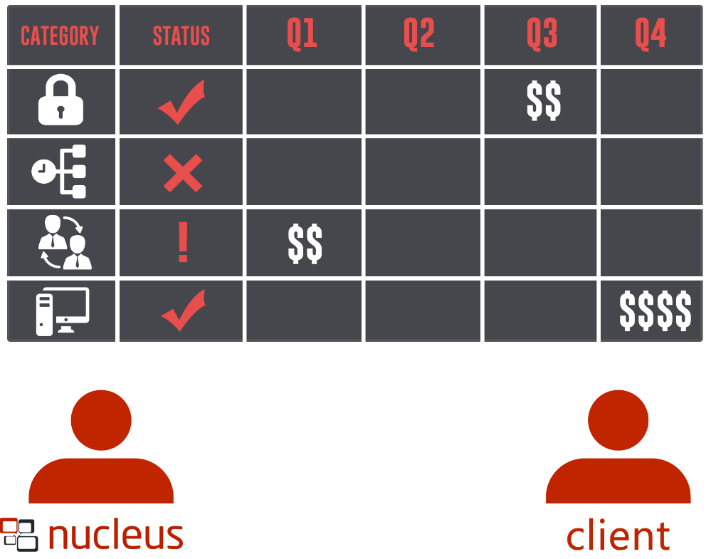 If you're a business based in Canada and are considering options for an IT partner, please Contact Us to discuss partnership opportunities!