When your Business joins the Nucleus family, you will be assigned a dedicated Nucleus Service Manager who will become your primary point of contact and a member of your team. Your Service Manager will help develop and update your technology road map, discuss your IT budget, and ensure you get the most out of your technology investment. Your Service Manager will also meet with you on a monthly basis to walk you through your monthly report to identify IT trends and areas for improvement such as training or new technology solutions.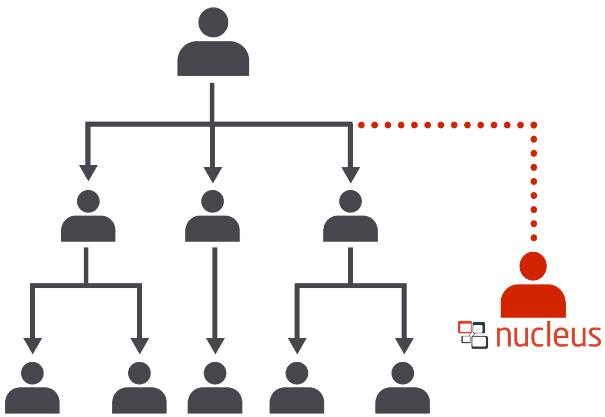 ---
Meet our Service Managers!
---
Saj
Saj is the bridge between our clients and the technical team. He is focused on improving client satisfaction, being an escalation point, and driving Nucleus standards throughout all clients. Saj also leads our monthly Service Management meetings with clients.
Based in: Vancouver
Years with Nucleus: 4 years
Background in: Network & Systems Administration
Specialty: Hardware deployment
Fun Fact: I've traveled to 31 countries
---
Nikki
Working from Nucleus' Toronto office, Nikki is focused being a single point of contact for escalations. She ensures that Nucleus' standards are driven throughout our client-base and meets with clients monthly. After receiving her diploma in Business Administration Nikki gained a variety of experience in the field of communications and executive administration.
Based in:  Toronto, Torono, Chrono  (No second T is how it's properly pronounced)
Years with Nucleus: 3.5 years
Background in: Business Administration
Specialty: Talking to people and making friends out of strangers
Fun Fact:  I love to cook and bake – I'm told I make a killer banana bread
---
Alex
As a Service Manager Alex is focused on being the client advocate internally at Nucleus and being a single point of contact for technical escalations. Leveraging his 15+ years experience in the Information Technology industry he works with our technical team leads to drive Nucleus' standards to clients and is focused on providing the best client services experience possible
Based in: Vancouver
Years with Nucleus: 1 Year
Background in: IT & software implementations; project management & business analysis.
Specialty: Explaining technical solutions to non-technical clients.
Fun Fact: Back in the late 90's, taught high level government officials how to surf the internet using Netscape.
---
If you're a business based in Canada and are considering options for an IT partner, please contact us to discuss partnership opportunities!